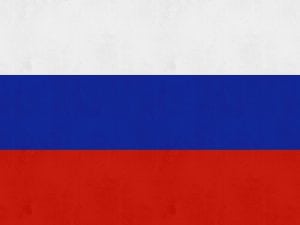 Pasta Around The World
Russia
Pasta Traditions
On October 25, 2016, hundreds of pasta makers, industry members, scientists, media and other opinion leaders from around the world convened a veritable United Nations of Pasta in Russia in honor of the 19th Annual World Pasta Day. The event was hosted by the International Pasta Organization (IPO) and AIDEPI, in partnership with ICE-Italian Trade Agency ITA.
Russia is the fifth largest pasta producer (more than 1 million tons annually) after Italy, U.S., Turkey and Brazil.
Russia alone imported nearly 47,000 tons of pasta in 2015, with per capita consumption of 7.2 kilograms per year.
Pier Paolo Celeste, ICE (Italian Trade Promotion Agency) Director in Moscow, said, "Pasta has always been an important part of food range exported by Italy to the Russian market. Not only does it have excellent nutritional qualities, it also is a pivotal part of our country's food culture and cuisine history. No wonder Italy is traditionally a leading pasta supplier in Russia."
Traditionally, pasta dishes in Russia were known as "makarony." For instance, "Makarony Po-Flotski," or Nautical Pasta, is a simple pasta and meat dish created generations ago by sailors who had few ingredients onboard their vessels. "Makarony with chees" and "makarony with sausages" are also staples.
Food Facts
Today, Italian pasta dishes are gaining popularity in Russia with classic dishes like Pasta alla Bolognese and Pasta alla Carbonara appearing on menus throughout the country.
One of the most popular recipes during the '70s and '80s in Italy featured a typical Russian ingredient: vodka. We are talking about "Penne alla Vodka."
Pasta only appeared in Russia a little more than 150 years ago, but, according to Vladimir Mukhin, Chef, White Rabbit, "Now we can't imagine our life without it. And even many Russians believe pasta is a Russian dish!"
Ruslan Nigmatullin, former goalkeeper of the Russian national team, is a pasta fan. He said, "Pasta is the perfect combination of all the necessary elements for an athlete — carbohydrates and protein. But in addition pasta is truly delicious."
Fun Facts
Russia is the largest country in the world by area, covering more than a ninth of the Earth's land area.
Russia is located across 9 times zones.
Moscow's metro system is one of the business subways in the world, transporting 2.4 billion people in 2014. No need to wait: trains leave every 90 seconds during rush hour.