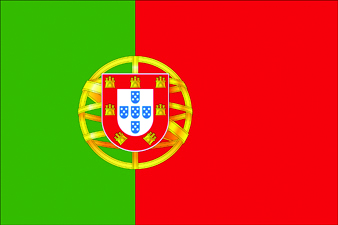 Pasta Around The World
Portugal
Pasta Traditions
Pasta has become more and more popular in Portugal, mainly among the young people. Portuguese people consume as high as 6.6 kilograms of pasta each year. Many typical Portuguese pasta recipes are cooked with fish, meat and vegetables, always using traditional seasonings.
A trend in Portugal is to make a stock as fl avorful as possible for cooking the pasta in. Any type of small shaped pasta can be used, though the most common is small macaroni.
Portuguese pasta dishes typically include a rich combination of pasta with vegetables, poultry, meats or seafood bound together with fl avorful sauces.
Food Facts
Because of its seafaring history (it is on the Atlantic Ocean!), Portuguese cuisine is generally based on fish and seafood.
The most popular type of fish dish is bacalhua, which is salted and dried cod. This salting and drying process was used to preserve cod and other fish before refrigeration was widespread, and still is popular today. It is often said that there are 365 ways to cook bacalhau, one for every day of the year!
Food Facts
Portugal has the longest bridge in Europe. The Vasco dae Gama bridge is 17 km and spans the Tagus river just outside of the city of Lisbon.
Portugal produces more cork than any country in the world.
Portuguese is the official language of 9 countries.