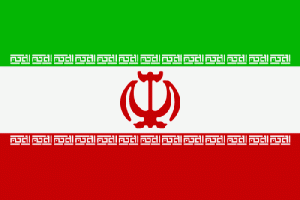 Pasta Around The World
Iran
Pasta Traditions
The first automatic and modern Iranian pasta factory appeared in Hashtgerd, out of Tehran, the capital of Iran, in 1994.
Iran's pasta industry is growing and today there are about 10 manufacturers, producing about 560,000 tons per year. Annual consumption grew to 360,000 tonnes and 8.5 kilograms per person.
Many families are replacing rice with pasta. Persian Macaroni is a delicious and popular Iranian style of pasta with a meat sauce, prepared with fried minced meat.
Food Facts
Iran's cuisine, also known as Persian, has similarity to Turkish and Greek cuisines in its kebabs and other dishes, due to cultural contacts with Greeks and Turks.
Fresh herbs (called sabzi khordan) and vegetables are frequently used along with fruits such as plums, pomegranates, quince, prunes, apricots, and raisins. Typical Persian main dishes combine rice with meat, lamb, chicken, or fish and some onion, vegetables, nuts, and herbs. A variety of flat breads, called naan or noon (sangak, lavash, barbari and taftoon) are also regularly served. Saffron, dried limes, cinnamon, and parsley are mixed delicately and used in some special dishes.
Fun Facts
The word Iran means the 'Land of the Aryans.
The former name of Iran was Persia, which was in use until 1935.
Iran has the world's best caviar.
Tehran has been the capital of Iran for more than 100 years.