Pasta is a healthy carbohydrate-containing food at the center of traditional eating patterns around the world such as the Mediterranean, Asian, Latin American and Vegetarian Diets and is one of the most environmentally friendly foods to produce.
Here, two nutrition experts offer tips for preparing, ordering and eating the perfect pasta meal for good health.
Keri Gans, MS, RDN, CDN

Keri is a Registered Dietitian/Nutritionist, Spokesperson and Media Personality with a private practice in New York City. She is the author of The Small Change Diet, a Shape Magazine Advisory Board Member and blogger for US News & World Report. Keri is also a Past-Spokesperson for the Academy of Nutrition and Dietetics and a Past-President of The New York State Dietetic Association.
The majority of Keri's time is spent conducting individual nutrition counseling, public speaking, writing, consulting and engaging in social media. She is frequently quoted in local and national publications, such as Glamour, Fitness, Shape, Self, Women's Health and Yahoo! Health. Keri is a sought after nutrition expert on television; her appearances include, The Dr. Oz Show, ABC News, PIX11 Morning Show, Primetime, Good Morning America, FOX Business, and Al Jazeera America. She is a regular guest on Sirius/XM Satellite Radio's Dr. Radio program and has conducted numerous other radio interviews across the country, including The Joan Hamburg Show & Martha Stewart Living.
Huffington Post voted Keri twice as one of the top 35 Nutrition & Diet Experts to follow on Twitter. She is also the proud winner of the New York State Dietetic Association's 2010 Media Excellence Award and 2006 Emerging Dietetic Leader Award.
Kelly Toups, MLA, RD, LDN
Oldways Registered Dietitian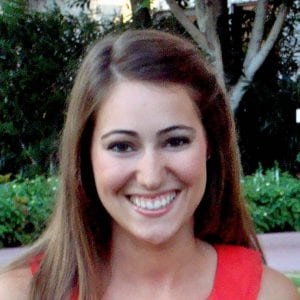 Kelly is a registered dietitian at Oldways, a nonprofit inspiring good health through cultural food traditions and lifestyles. She joined Oldways as Program Manager of the Whole Grains Council in the summer of 2014. A native Texan, Kelly graduated from the University of Texas with a nutrition degree and became a Registered Dietitian. Kelly's passion for delicious and nutritious food developed after studying the Mediterranean diet in Sicily, and interning at the global headquarters of Whole Foods Market.
From there, Kelly decided to complement her nutrition background with a Masters in Gastronomy from Boston University. While in Boston, Kelly helped research Frances Moore Lappé's upcoming book on World Hunger, and also managed an award winning healthy eating program for Boston College Dining Services.